From childhood to middle age, money gives life its tempo, with either fruitful moments or debts. Dough is a fast-paced, light, and funny choral text that goes through the different stages of life, tracing its relationship to money.
Written and directed by David Lescot
Featuring: Matthew Brown, Hannah Mitchell, Zach Lusk
Lighting design: Roderick Murray
Translation: Chris Campbell
Revised at Lark Play Development Center (Feb 2018)
Dough is a production of Compagnie du Kaïros, Paris. Co-presented by Villa Albertine, the Cultural Services of the French Embassy, and New Ohio Theatre.
COVID POLICY
Audience members are required to provide proof of vaccination and must wear a N95 or KN95 mask to be admitted to the theatre. Masks will be available to audience members if they arrive without one. Masks are required at all times for all audience members. Performers will not be masked.
Artist Statement
I like to present things on a stage theater which are not usually part of it. The way I deal with the notion of time in the theater work reflects that approach. In Poetics, Aristotle states that a theater work cannot tell the story of a complete life. I want to transgress that dramaturgical code. Indeed, in order to, I need to find unusual ways that would allow me to overcome that challenge.
With Dough, I wanted to write about the development of time during a lifetime, without a single interruption. I didn't want any elliptical narratives, black outs or subtitles such as '15 years later', '20 years later'. The rule I chose to write that play, was to write about a continued life. Things come one after the other. I wanted a unique, undivided movement. Plays such as Dough are attempts, experiences.
With its particular time structure, Dough makes us rethink the act on stage. For me, that time development seems like a movie about an accelerated life. It is about editing effects. Cinema has been very strongly influencing my writing, without doubt.
Dough tells the passage of time, the passage of eras, of decades. While I was writing the play, I thought a lot decades-wise: I divided a lifetime into decades. As for me, a life unity would be a decade. I enjoy a lot in the play to tell that half-phony, half-deep theory of my philosophical friend: from age 0 to 40 you learn about life, from 40 to 60 you dominate the world (or at least you try) and after 60 you learn how to die.
When that friend told us that theory, we roared with laughter. Yet, at the same time it is quite an accurate image of life.
About The Artists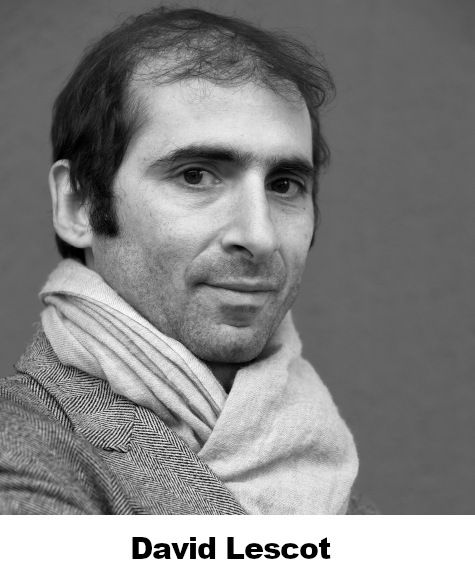 David Lescot (Writer, Director): Author, stage director and musician, David Lescot is an associate artist of Théâtre de la Ville, Paris. His writing, like his stage work seeks to mix theatre with non-dramatic forms, in particular music. David's work has been rewarded with several prizes (Prize of the Best French Speaking Creation, 2007; New Talent (Révélation) Molière Award in 2009, and his plays are published by Editions Actes Sud and translated into English, German, Polish, Italian, Russian. Lescot also directs opera such as Mozart's La Finta Giardiniera (2014 at Opéra de Lille), among others. His work Les Ondes magnétiques was presented by La Comédie-Francaise –Théâtre du Vieux-Colombier in his own staging, a second collaboration with the famous troupe.

Matthew Brown (Multiple roles): As a performer, Matthew strives to become involved with physical and dance driven pieces ranging from immersive to traditional. Matthew recently performed the U.S. debut of Oh Boy! directed by Olivier Letellier at The Duke on 42nd St. part of The New Victory Theater's 2017 season. He has been touring around the world with The Wooster Group, dancing in their production of Early Shaker Spirituals. Other favorite credits include work with Target Margin Theater, The Met Opera, Punchdrunk, and 600 HIGHWAYMEN. mattheweatonbrown.com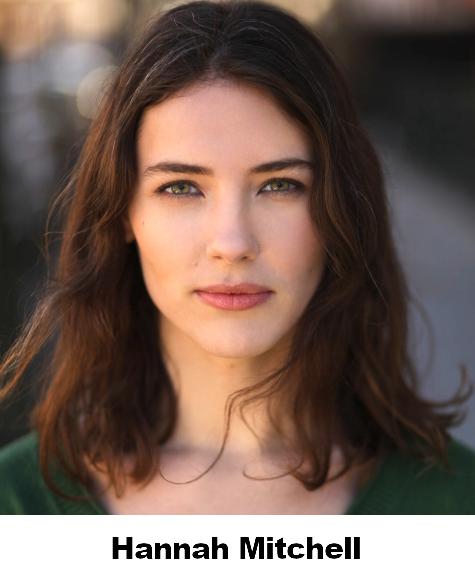 Hannah Mitchell (Multiple roles) is an actor and theater-maker based in Brooklyn. She acts in plays and on-camera & creates original theatrical works, drawing from a broad array of influences, including clown, sketch comedy, contemporary dance & daytime TV. She was a 2019 Resident Artist with Mabou Mines, where she premiered her new evening-length show, Warm-Line. She has performed at many venues around NYC including: The Public Theater, The Armory, Alice Tully Hall at Lincoln Center, Segal Center at CUNY, HERE Arts Center, Target Margin Theater, The Invisible Dog, Gibney Dance, Roulette & Dixon Place, among others. Her work has been seen in festivals such as Crossing the Line, Bard SummerScape & No Theme Festival, and she regularly contributes to the monthly variety show, Do The Funny Thing. She earned a BA in Theater & Performance from Bard College. hannahmitchell.net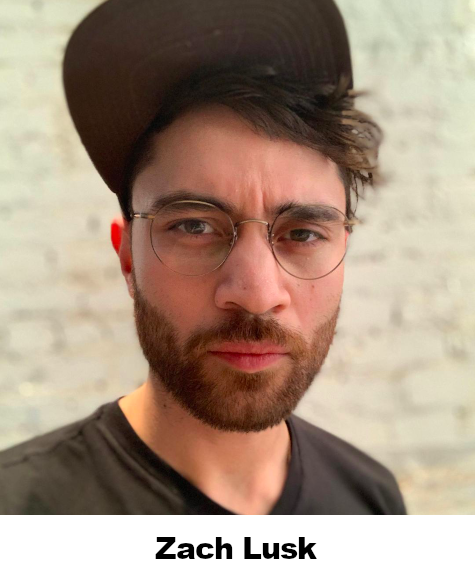 Zach Lusk (Me) is a Filipino-American theater artist, writer, and barista. He is currently working on a philosophy book with the working title of Everything is Star Wars: a series of essays by a barista with a liberal arts degree. Past roles include Giri in The Resistible Rise of Arturo Ui, Romeo in Romeo and Juliet, and Kenny in Edith Can Shoot Things And Hit Them. Future endeavors include a cat café with a queer performance space, and writing for a live-action Batman Beyond television series based on the 2000's cartoon. Sarah Lawrence, BADA, NTI. zachlusk.com | @xzo.luskado (Instagram)

Roderick Murray (Lighting Design) is a Bessie-Award winning artist who has been designing lighting and installations for dance, music, and opera internationally since 1989. Murray designed projects for Ralph Lemon, Benjamin Millepied, LADP, Wally Cardona, Dusan Tynek, Kathy Westwater, Yanira Castro, Luca Vegetti, among others. He also has a life-long collaboration with choreographer Kimberly Bartosik whose recent work through the mirror of their eyes was seen at New York Live Arts. Upcoming projects include a premiere by Raphael Xavier and a new Romeo and Juliet by LADP. roderickmurraylighting.com
---
The production of Dough is made possible with funding from the Cultural Services of the French Embassy in partnership with the FACE Foundation; New Ohio Theater, New York; and the Compagnie du Kaïros. This work was developed at the Collapsable Hole. Compagnie du Kaïros is supported by the Ministry of Culture – DRAC Ile de France.
In the theater field, Villa Albertine and the Cultural Services of the French Embassy aims to highlight the work of French playwrights – both in French and English translation – for a broad American audience. In recent years, greater attention has been devoted to developing productions of French plays translated to English staged with an American cast.