RESCHEDULED!
April 28 – May 14
Written and Performed by Kareem M. Lucas
Directed by Stevie Walker-Webb
Composer & Sound Designer – Mauricio Escamilla
Lighting Designer – Adam Honoré
Scenic Designer – David Goldstein
Costume Designer – Tyler Arnold
Production Stage Manager – Priscilla Villanueva
Born of disillusionment and a fierce self-excavation, Kareem M. Lucas's Afro-surrealist solo show, The Maturation of an Inconvenient Negro (or iNegro), takes the audience on a hilarious and harrowing ride through a young Black man's consciousness as he carves out the space to wrestle with his community, his culture and himself. Directed by Stevie Walker-Webb and featuring an original jazz score by Mauricio Escamilla, iNegro is a thrilling verbal dance and a
poetic, vulgar subversion of the sacred culminating in a wondrous act of surrender and salvation. It reminds us that we can save ourselves.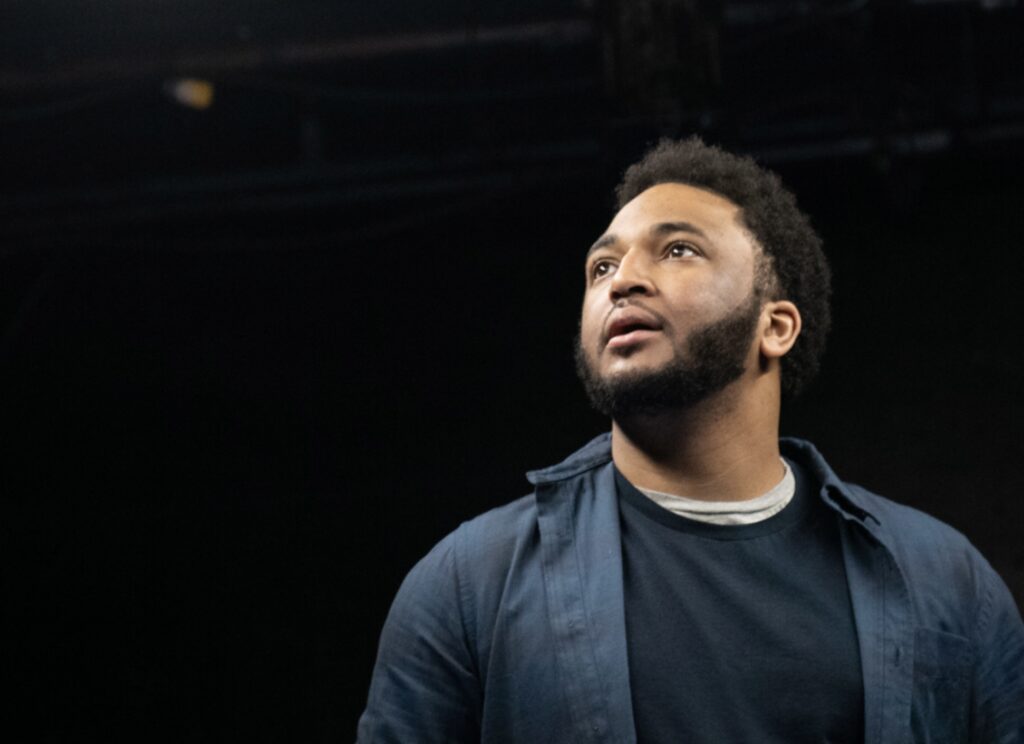 Kareem M. Lucas is a Brooklyn born and Manhattan based Actor/Writer/Producer/Director. His solo pieces include The Maturation of an Inconvenient Negro (or iNegro), Black Is Beautiful, But It Ain't Always Pretty, RATED BLACK: An American Requiem, From Brooklyn With Love, A Boy & His Bow, and A Warm Winter. Kareem's performed his work at The Public Theater, New York Theatre Workshop, American Repertory Theater, The Fire This Time Festival, Rattlestick Playwrights Theater, HERE Arts Center, Hi-ARTS, among others. He's an inaugural Jerome Hill Artist Fellow and a Usual Suspect at NYTW. MFA: NYU Graduate Acting Program. For more info visit www.KareemMLucas.com or on Instagram @KareemMLucas.