Petunia's Big Day On-Demand!
Directed by Christina Rose Ashby
Book by Laura Kay Clark
Music and Lyrics by Billy Recce
Produced by Party Claw Productions LLC,
Lead Producer: Ashley Kristeen Vega
Starring Laura Kay Clark as Petunia
"Kids are going to love this production. In today's anxiety-ridden atmosphere, adults could probably use a few of the tips too!" – Laurie Lawson, Electronic Link Journey
It's a very big day for Petunia! As she prepares for her first day of school, an unexpected visitor makes a mess of her plans, wreaking havoc on what was supposed to be the best day ever! Will Petunia let this surprise stand in the way of her big day? Join us on Petunia's journey of laughter, song, and self-discovery as she learns to tackle life's big scary feelings with her friends along the way–and that includes you!
Welcome to Petunia's Playhouse! Based on the Award-Winning Self-Care Web Series Petunia's Playhouse, this brand-new live theatrical experience features all new original music by composer and lyricist Billy Recce, a colorful cast of characters, and of course Petunia and her best pal, Pumpkin Duck!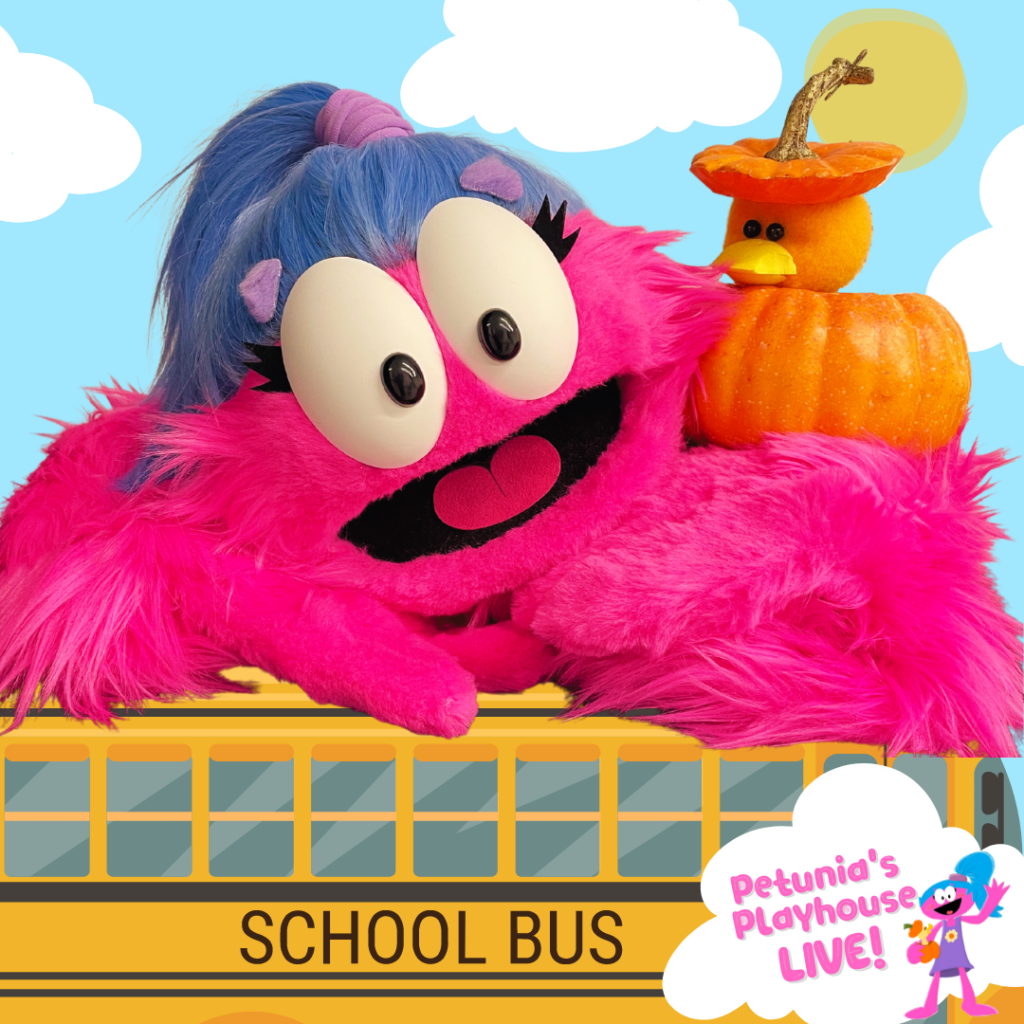 Click here to visit Petunia's Playhouse!