Written by Dianne Nora
Lyrics by Dianne Nora & Hyeyoung Kim
Songs and Music by Hyeyoung Kim
Directed by Jaclyn Biskup

Production Stage Manager Nat Kelley DiMario
Scenic & Puppet Design Myra Reavis
Assistant Scenic & Puppet Design Ana M. Aburto
Sound Design by Tae Jong Park
Featuring Laura Kay, Starr Kirkland,
& Ashley Kristeen Vega
Xavi is a little girl with a big imagination, stranded alone in her bedroom. When a mysterious visitor drops by looking for a missing part to fix his magical flying machine, they explore the hidden depths of her room and use the power of imagination to turn her isolation into an epic indoor voyage.
The video will be available on-demand and entitles viewers to the link from Jan 11 – Feb 11 (suggested $25 for up to two viewers)
This online interactive experience borrows techniques of the Victorian toy theatre (like paper cutout characters) and combines them with contemporary style puppetry and original songs. Designed specifically for online viewing, it invites viewers to turn their cameras on to participate in select scenes. A post-show talkback after each performance invites them to meet the puppeteers, ask questions, and explore behind-the-scenes. Audience members will also receive a printable puppet template that they can make and color at home.
This is an opportunity for families quarantined together to share some quality fun time together; and for extended families, who can't get together physically, to enjoy a shared virtual experience.
Journey Around My Bedroom is loosely inspired by a work of the same title by the 18th-century French writer Xavier de Maistre—a peculiar travelogue conceived during six-weeks of house arrest—that transformed his confinement into a fresh perspective on his life. ABOUT THE ARTISTS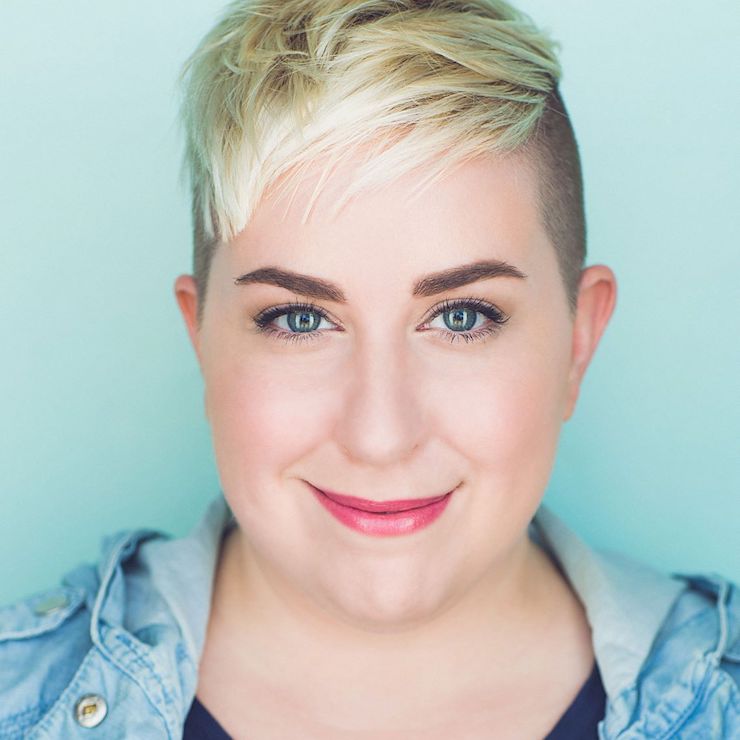 Laura Kay (Performer) is a New York City-based actress, singer, writer, content creator, and puppeteer. Originally from Ohio, Laura moved to New York in 2013 to attend the prestigious Actors Studio Drama School where she obtained her MFA in Acting in 2016. Most recently, Laura created, wrote, produced, and starred in the family-friendly puppet web series Petunia's Playhouse, which has been sweeping festivals and has won several honors, including an Award of Merit from the Best Shorts Competition, an Honorable Mention from the Independent Short Awards, and Best Web Series at the New York City International Reel Film Festival. Laura co-founded the independent production company Party Claw Productions with NYC-based artist Ashley Kristeen Vega. Their inaugural film, Wide Eyed, has gained recognition at film festivals The Sequestered, New Faces New Voices, and Strong Chance.
www.l-kay.com
Starr Kirkland (Performer) is a bicoastal actor and spoken word artist. In NYC, she was recently in the New York Times Critics' Pick TJ Loves Sally 4 Ever (JACK). Credits include of the woman came the beginning of sin and through her we all die (Normal Ave), HOTTENTOTTED (The Tank), Julius Caesar (Hudson Valley Shakespeare Festival), Hephaestus (Theatre in Asylum), The Love Song of J. Robert Oppenheimer (Columbia Stages), AliceGraceAnon (New Georges), and The Average-Sized Mermaid (State of Play). She has participated in readings and workshops at Joe's Pub, New Georges, The Lark, Ensemble Studio Theatre, SPACE on Ryder Farm, La Mama, Plays and Players, Dixon Place, Bushwick Starr, Ars Nova, and Seven Devil's Playwrights Conference with a long list of wonderful collaborators.
www.starrkirkland.com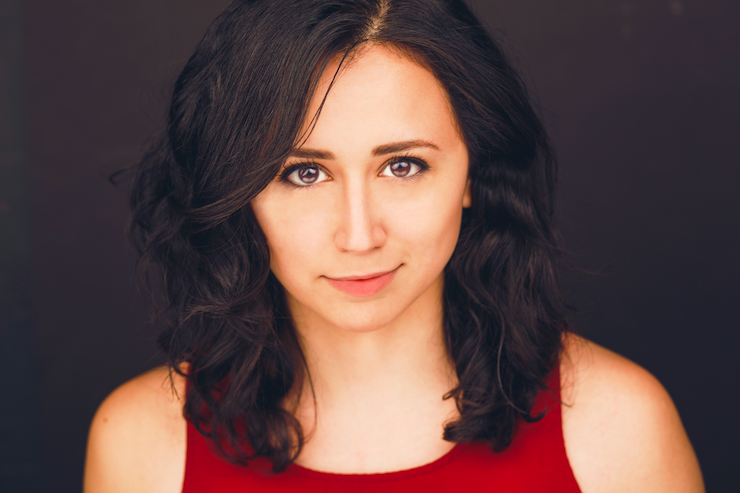 Ashley Kristeen Vega (Performer) is a New York City-based actress, director, singer, dancer, writer, producer, and all-around stage and screen artist. She is a Co-Founder of the multidisciplinary all-female Party Claw Productions Company, with which she starred in a recent online production of Open by Crystal Skillman. Ashley performed in NYC through various ventures, including Off-Broadway with the Broadway Bound Theatre Festival, the New York Theatre Festival, the Manhattan Repertory Theatre, and more. She has also been developing, producing, directing, and starring in independent theatre & film opportunities across the country. A Texas native, she graduated with Summa Cum Laude Honors from Texas A&M University — Corpus Christi with a BA in Theatre.
www.AshleyKristeenVega.com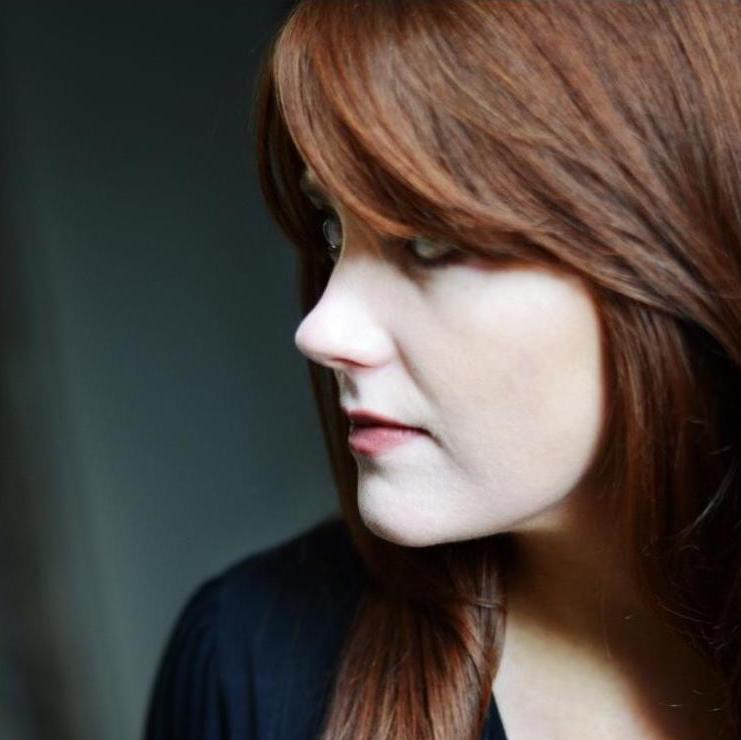 Dianne Nora (Playwright) is a playwright, dramaturg, and comedy writer living and working in Chicago, Brooklyn, and Dublin, Ireland. She was a 2018-2019 member of Goodman Theatre's Playwrights Unit, where she was commissioned to write Ruth: a Living Document about the life of Ruth Bader Ginsburg. She recently assisted her mentor Tracy Letts on the world premiere and Broadway productions of his play The Minutes, a finalist for the 2018 Pulitzer Prize in Drama. She collaborated with Scott Dikkers, founding editor of The Onion, on his new book Welcome to the Future Which Is Mine by (Not) Elon Musk. In 2019, an abbreviated version of her play Monica: This Play Is Not About Monica Lewinsky premiered at the Edinburgh Fringe, where The Spectator named it the "Best of the Fringe." She is currently developing an audio play Mesmer with Jonathan L. Green, and an original pilot about the life of writer Leigh Brackett with the Sundance Institute. She received a BA from New York University, an MPhil from Trinity College in Dublin, and an MFA degree from Columbia University School of the Arts.
linktr.ee/DianneNora
Jaclyn Biskup (Director) is a director and producer with over two decades of experience in theatre, television, and film. She received an Emmy nomination and was a Peabody Award finalist for her work on the digital documentary series The Secret Life Of Muslims and currently works as a creative producer at New Ohio Theatre. Recently, she was the assistant director on the Broadway productions of Tracy Letts's The Minutes with Steppenwolf Theatre (2020) and Young Jean Lee's Straight White Men for Second Stage Theatre (2018). As the founding artistic director of Chicago's experimental ensemble The Mill, she has directed and produced over twenty shows, including the Chicago premiere of Venus by Suzan-Lori Parks and The Private Of Lives Of Eskimos (Or 16 Words For Snow) (Ken Urban). Her New York City directing credits include Worse Than Tigers by Mark Chrisler, Nicholas, Maeve, Marianne by Matthew Stephen Smith, Hot Steams by Zach Wegner, It's Just Weird Now by Halley Feiffer, and Days Of Rage by Hyeyoung Kim and Shoshana Greenberg. Jaclyn's work has been seen at New Ohio Theatre, MCC Playlabs, New Dramatists, Rattlestick, Dixon Place, Town Stages, and the NYC International Fringe Festival. She has assisted on productions at Steppenwolf, The Public, and The American Musical Theatre Workshop. Digital projects include work for PBS NOVA, Vox, Delta Air Lines, Caltech, Harvard, and others. Jaclyn holds a BA in Theater from Northern Illinois University and an MFA in Directing and Theatrical Production from Northwestern University.
jaclynbiskup.com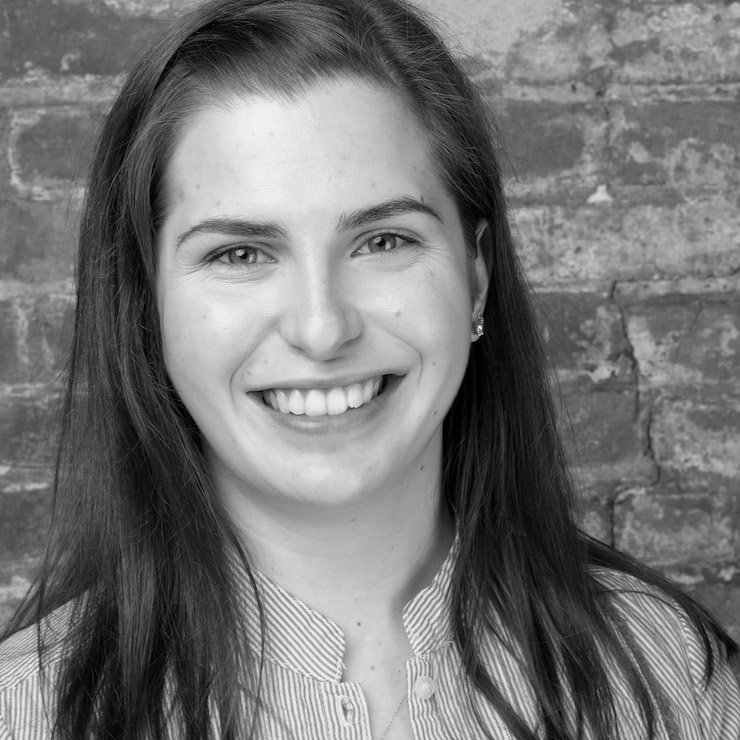 Myra G. Reavis (Scenic/Puppet Design) is a scene designer and collaborative artist based in New York City. Her recent design credits include Machinal, A Chorus Line, and Peter And The Starcatcher (Wirtz Theatre at Northwestern), Eurydice, and The Flick (Northwestern Studio Series). Other credits include Sunday In The Park With George and Legally Blonde: The Musical (Suny Cortland), The Threepenny Opera (Playwrights Horizons Theatre School NYU), and 5/31/1889: The Flood (Mountain Playhouse). She was the Oregon Shakespeare Festival's 2015 Richard L. Hay Design Fellow. Myra is an MFA stage design candidate at Northwestern University. She has her BFA from The Conservatory of Theatre Arts at Webster University.
www.myragdesigns.com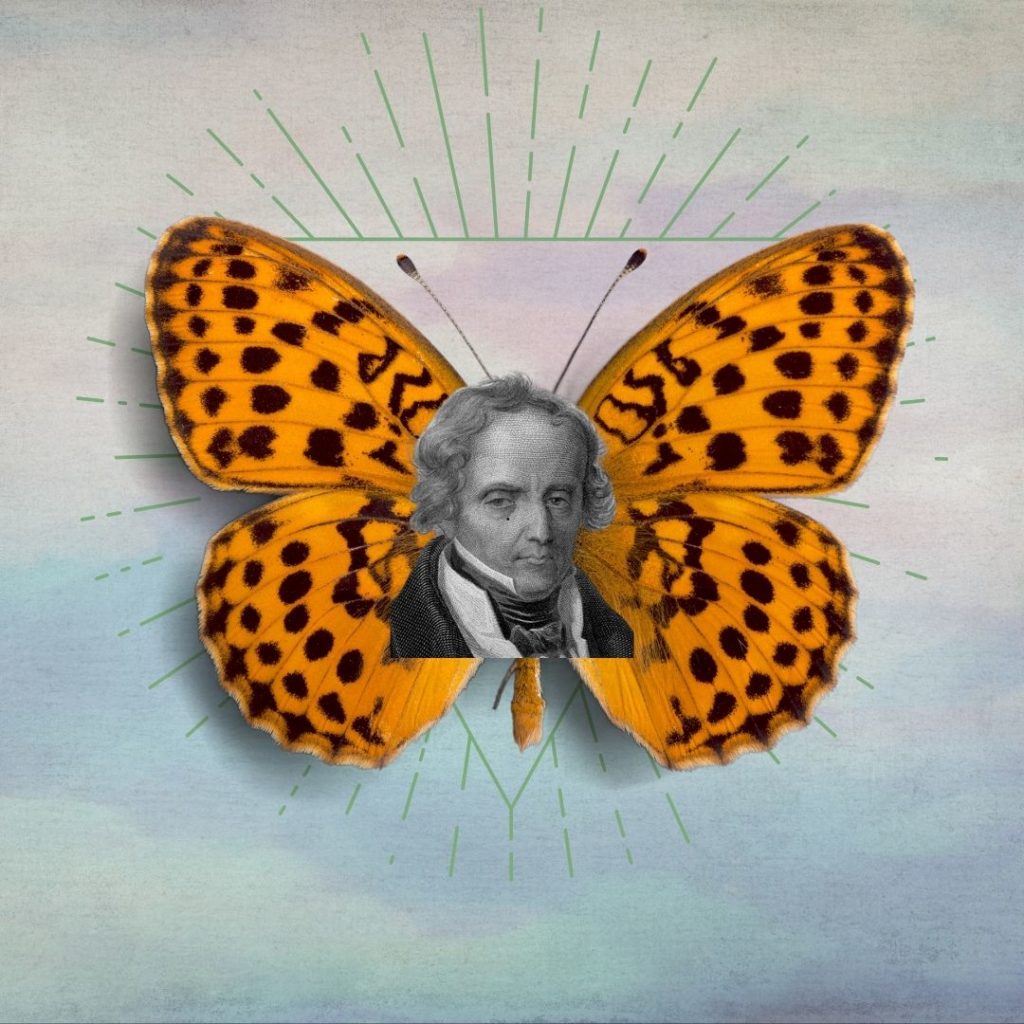 Ana Maria Aburto is an 829 scenic artist living in New York City. Born and raised in Mexico, her career as an artist developed from an early love for film and television. As a scenic artist, she has had the opportunity to work in various theater productions, television shows, films, museum exhibits, and pop up events.
Anamariaaburto.com @anamariaaburto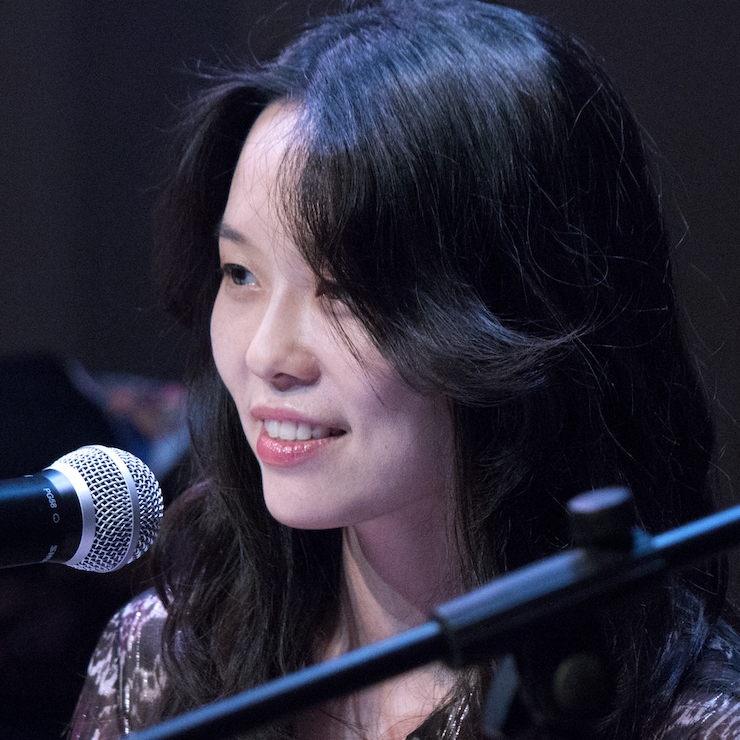 Hyeyoung Kim (Songwriter and Composer) is a Korean-born, NYC- based composer, librettist, and songwriter. She was among the 2005 winners of the Jonathan Larson Foundation Award and received numerous honors and nominations for her work both in the US and in Korea, including the 2019 New Wave Award from the Korea Musical Awards. In 2018, Hyeyoung was named a Sokoloff Arts Fellow; she also received numerous Korean and American residencies and fellowships, including ASCAP/Disney Workshop and Composer/Librettist lab at New Dramatists. Her musical theatre works include Ready To Fly, Days of Rage, Luna Park, A Story No One Knows, Vampire in the Box, Cafe-In, and Sunfish. She holds an MFA in Musical Theater Writing from NYU's Tisch School of the Arts and a BA from the Department of Music Composition at the Ewha Women's University in Seoul, Korea.
www.hyeyoungkimmusic.com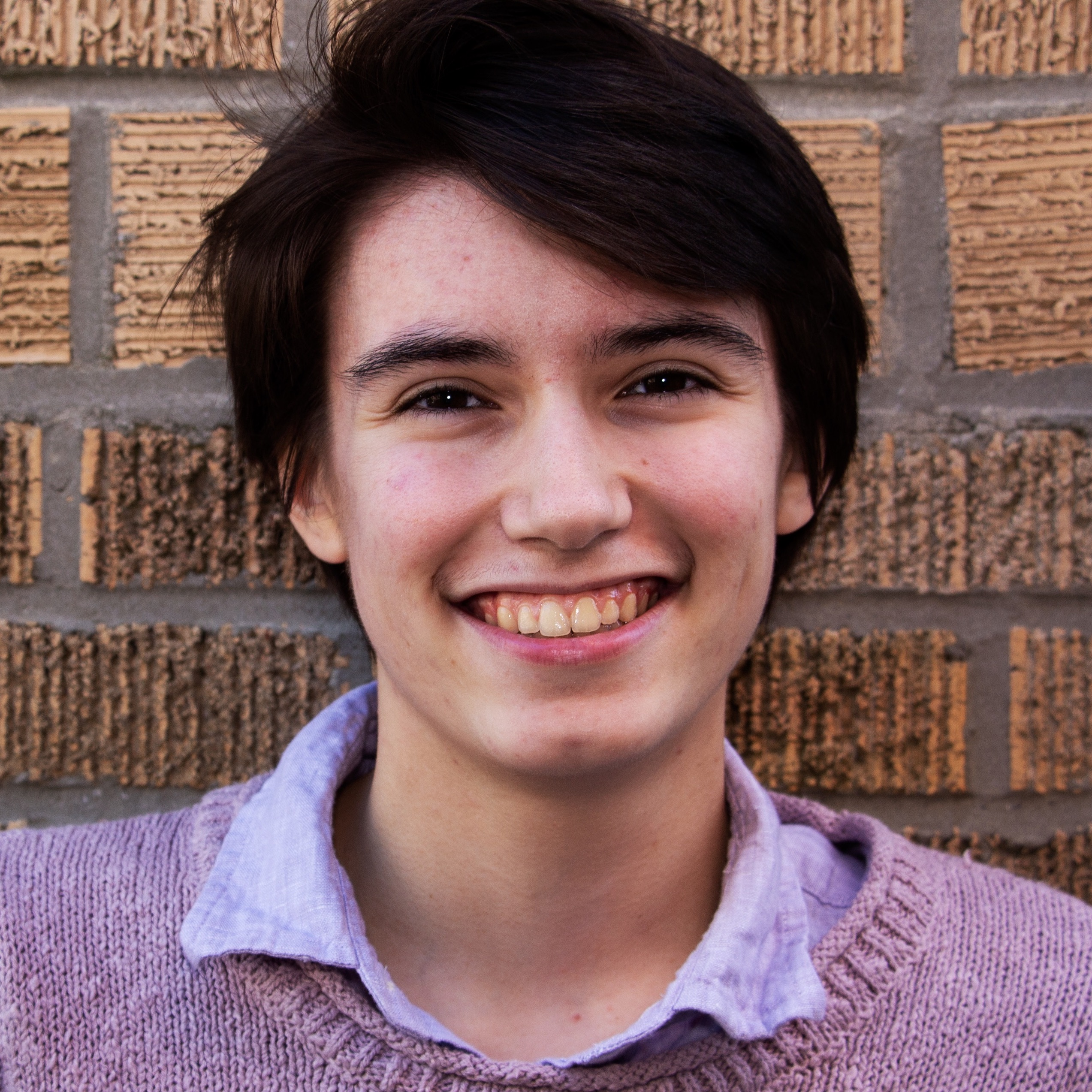 Nat Kelley (Stage Manager) is a queer & trans freelance stage manager, currently located in Connecticut, and in NYC at heart. Most recently involved with Ken Davenport's TheatreMaker's Summit, their other past work includes Airline Highway, Ragtime, The Moon and the Wolf: an Original Myth, The Wolves, and Head Over Heels, as well as raw pasta and Worse Than Tigers at New Ohio Theatre. Nat graduated with a BA in Theatre Design and Production from Fordham University. Many thanks as always to Jaclyn for all the collaborative artistry.
www.natkelleydimario.com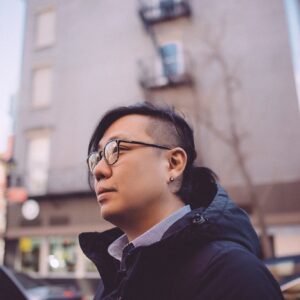 Tae Jong Park (Sound Designer) is a resident sound designer in Lincoln Park Performing Arts Center, a director of technical services in Dimo Kim Musical Factory, a consultant in Temple Theatre and he is an AV designer/consultant in Live Park NY. He is also a professional member of theatrical sound designers and composers association. Recent NYC: Korean Fever: Return (Jazz at Lincoln Center), A Musical; Comfort Women (American Playwright Theater) A New Musical; Interview, A New Musical GreenCard (St. Clements), The Silver Cord (St. Clements), 8cho Aerial Tango (New Victory Theater), Ordinary Days (Access Theater), Venus Flytrap (workshop theatre) Recent Regional: In the Heights, Singing in the Rain, Ragtime, Shrek, Les Miserable, Frozen Jr., Big Fish, Hunchback of Norte Dame, The Phantom of the Opera, Grand Night for Singing The Little Mermaid, Westside Story, Les Miserable, Who's Tommy, Godspell, The wizard of Oz (Lincoln Park Performing Art Center, PA), South Pacific, Hank Williams "Lost Highway", Who's Tommy, Dames at Sea, Les Miserable, Nunsense II, The Fantasticks, Happy Days, It shoulda been you with Acme Sound Partners (George St. Playhouse, NJ), 8 Cho Aerial Tango (Adrienne Arsht Center for the Performing Arts, FL)
www.liveparkny.com