Directed by Anna Brenner and created with the ensemble
Part murder mystery, part spiritual quest, this freewheeling distillation of Dostoevsky's classic is mapped onto a modern American story about race, justice, trauma, and love. This project was mid-run at the New Ohio when the pandemic hit and is now being developed for film.
Performed by Rami Margron, Ross Cowan, Rachael Richman, Mary Tuomanen
Cinematography: Tatiana Stolpovskaya
Editor: Yana Biryukova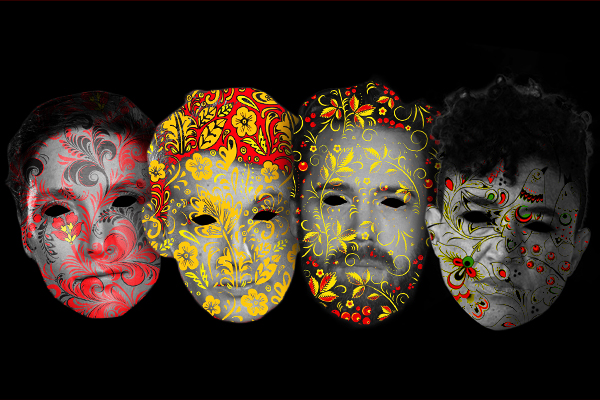 Anna Brenner (she/her) is a director and writer focusing on ensemble-based work in theater and film. She has directed at Bushwick Starr, Theatreworks, The Living Theatre, and PS122, among others. Anna curated the Stone Open House with Laurie Anderson and was the Artistic Associate at Classic Stage Company. www.annabrenner.com
Tatiana Stolpovskaya (she/her) is a NYC based cinematographer and a new media artist, originally from Moscow. Her work explores themes related to immigration and LQBTQ+ rights.www.stolpovskaya.com.
Rami Margron (they/them) is an actor and dancer originally from Oakland CA. Rami has performed at Actors Theatre of Louisville, The Old Globe, Berkeley Rep, and Long Wharf, among others. Rami specializes in Haitian dance and other dances of the African diaspora.