BEGINNING DAYS OF TRUE JUBILATION
A visionary vows to create a life-changing product, with the smartest minds of her generation ecstatically on board. What could possibly go wrong?
Written by Mona Mansour
Conceived by SOCIETY
Directed by Scott Illingworth
Featuring: Brian Bock, Hana Chamoun, Jonathan Louis Dent, Christy Escobar, Annie Fox, Leslie Fray, Rosa Gilmore, Caroline Grogan, Jennifer Mogbock, Tim Nicolai, Alexandra Templer, Shayvawn Webster, and Shpend Xani, Dela Meskienyar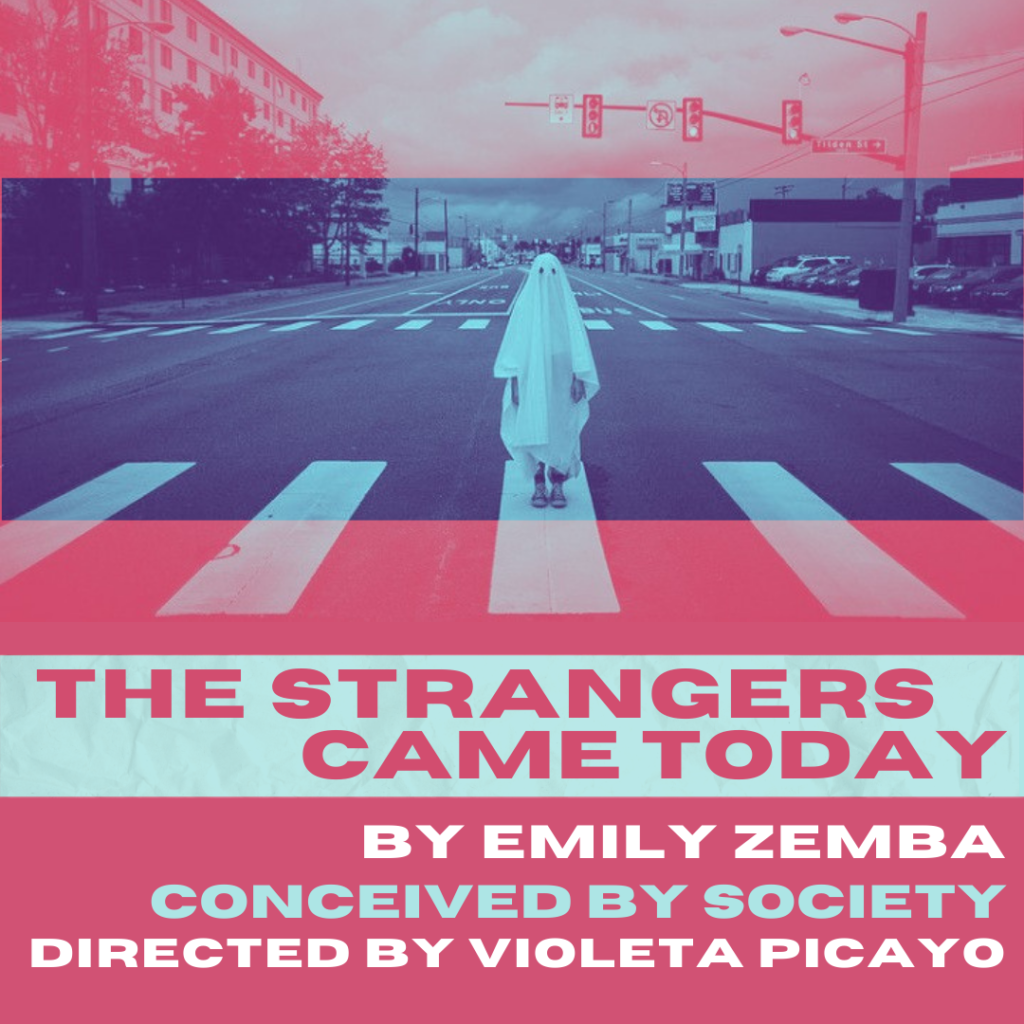 THE STRANGERS CAME TODAY
Welcome to The Strangers: A Support Group for Mystical Experiences. An immersive play that asks us to interrogate our own beliefs and skepticism at a moment when spirituality and capitalism are precariously merging, THE STRANGERS CAME TODAY follows an unpredictable gathering of strangers caught up in their own social and spiritual revolution.
Written by Emily Zemba
Conceived by SOCIETY
Directed by Violeta Picayo
Featuring: Brian Bock, Jonathan Louis Dent, Annie Fox, Leslie Fray, Rosa Gilmore, Caroline Grogan, Jennifer Mogbock, Tim Nicolai, Alexandra Templer, Shayvawn Webster, and Shpend Xani