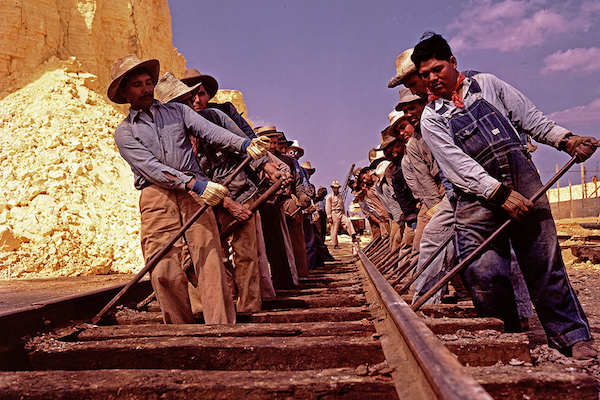 A fresh take on folk songs from the many cultural groups that built the US Rail system, Songs About Trains uses music, movement and text to grapple with how the railroad has shaped the world we live in.
Taking on the thorny realities of immigration, labor, Manifest Destiny and the pillaging of Native American Land, a multiracial cohort of artists collaboratively create a performance that questions the complexity of progress and celebrates the victories of the multi-cultural, multilingual workforce that made our country what it is today.
An Archive Residency First-Look Showing
Text by Beto O'Byrne
Developed with Rebecca Martinez, Meropi Peponides, & Radical Evolution's collaborators
Directed by Rebecca Martinez and Taylor Reynolds
Featuring: Remi Veronica Adewole, Sarah Cangussu, Melvin J. Cox, Brittany Grier, Peregrine Teng Heard, Erica Huang, Julián Mesri, & Beto O'Byrne

Music Director/Arranger: Julián Mesri
Movement and Rhythm Specialist: Joya Powell
Set Designer: Peiyi Wong
Lighting Designer: Kate McGee
Sound Designer: Nathan Rubio
Stage Manager: Manny Rivera
Script Supervisor: Christopher Moncayo-Torres
Artistic Producer: Meropi Peponides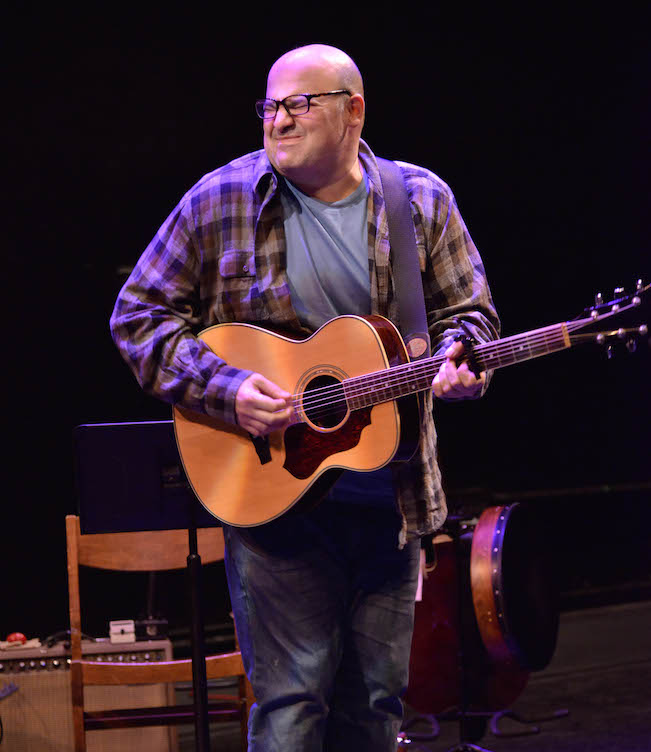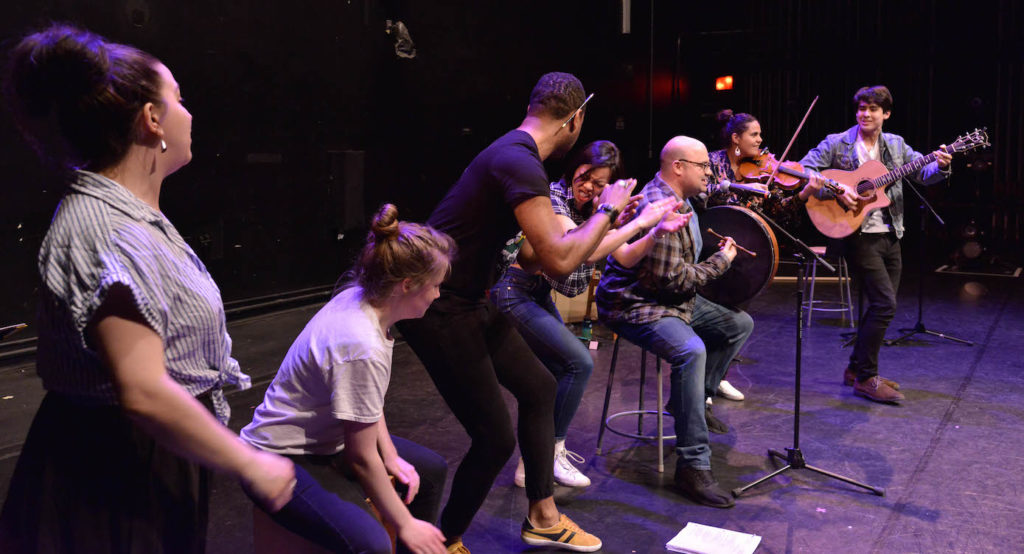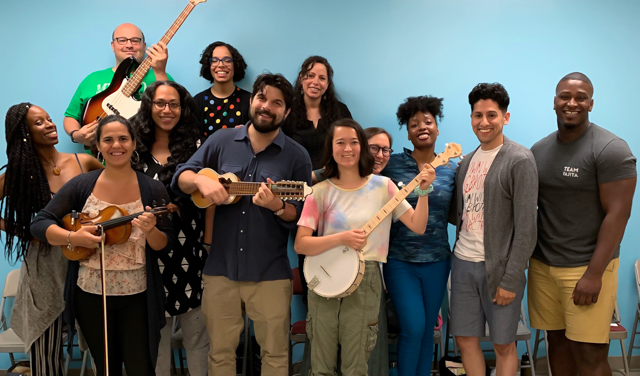 About Radical Evolution
Radical Evolution is a multi-ethnic producing collective committed to creating artistic events that seek to understand the complexities of the mixed-identity existence in the 21st Century. We advocate for the visibility and representation for the fastest growing demographic in our nation – those who identify as more than one race or ethnicity. We aim to seed the field of downtown theatre with artists of color and assert our vision for cultural and social equity in our field, city, and nation.
Photo Credits: Photo of the artists by John Keon Photo. Production photos from Rough Draft Festival by Mehboob Ahmedabadi. Current cast photo by Meropi Peponides.