Devised by The Goat Exchange
Original text by Eliya Smith
Live music by Sasha Yakub
Directed by Mitchell Polonsky and Chloe Claudel

Featuring Paul Lazar, Marcus Amaglo, Chloe Claudel, Juliana Sass
Special Appearance by Jim Fletcher
Lighting Design by Finn Bamber
Costume Design by Abraham E.S. Rebollo-Trujillo
Sound and Media Design by Mitchell Polonsky
Production Stage Manager Sage Spitz
Produced by Victoria Ungvarsky and Talia Escobedo
A Jewish cemetery in Deadclass, Ohio is the place (and time) for a seance.

Five generations of E's family are buried there, as are M's grandparents, Blue and Luna, who were married 70 years. Blue and Luna met as children fleeing Nazi occupation; later they moved together to Deadclass, Ohio, to build a family. After the war, both had returned to Krakow to find all their relatives were dead – their hometown had become a cemetery.

Inspired by Tadeusz Kantor's masterpiece UMARŁA KLASA and assembled from original text, faded memories, family secrets, live violin score, irresponsibly captured iphone video, and verbatim fragments of rediscovered memoirs and voicemails, DEADCLASS, OHIO is a seance of the living and a love story of the dead.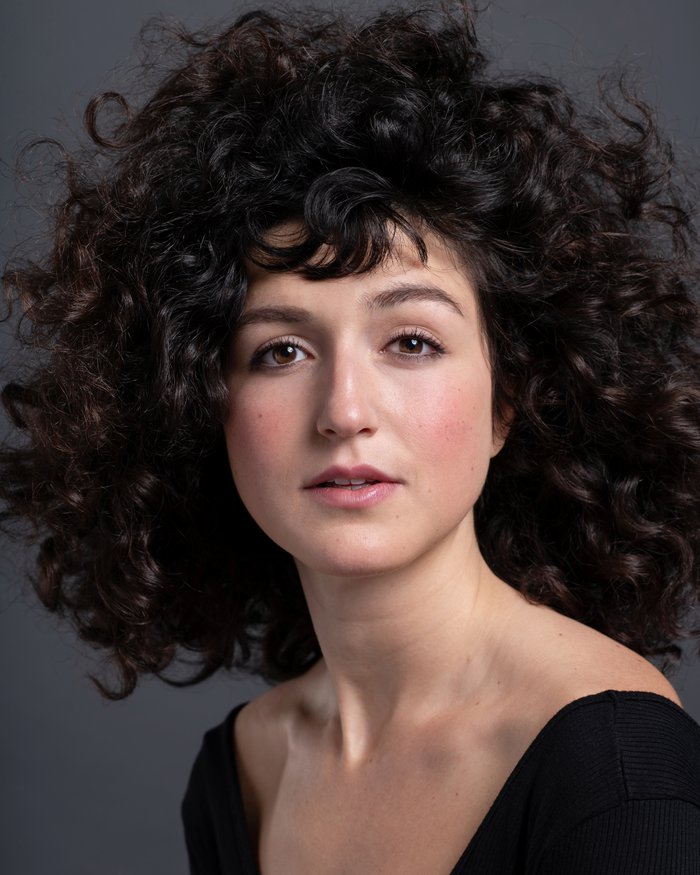 The Goat Exchange is an interdisciplinary performance ensemble founded in 2016. We develop a wide range of projects, from site-specific happenings, irreverent reappropriations of canonical texts, mixed-media devised work, and new writing. Our work is experimental and collaborative, incorporating influences from opera, dance, literature, film, contemporary music, architecture, slapstick, vaudeville, mixed-media installation, pop-culture, and public art.
http://www.thegoatexchange.com