"With a heady mix of the playful, the absurd, and the dramatic manifested in galvanic performances by a fiercely talented cast, Numbness: Chapter 2 delivers the excitement of a genuinely exceptional theatrical experience."
--Thinking Theater NYC
"Daniel Irizarry gives an unforgettable, mighty performance."
--Stage Biz
"[One-Eighth Theater] is thrillingly kaleidoscopic and boldly physical. An athletic whirl of manic energy."
--The NY Times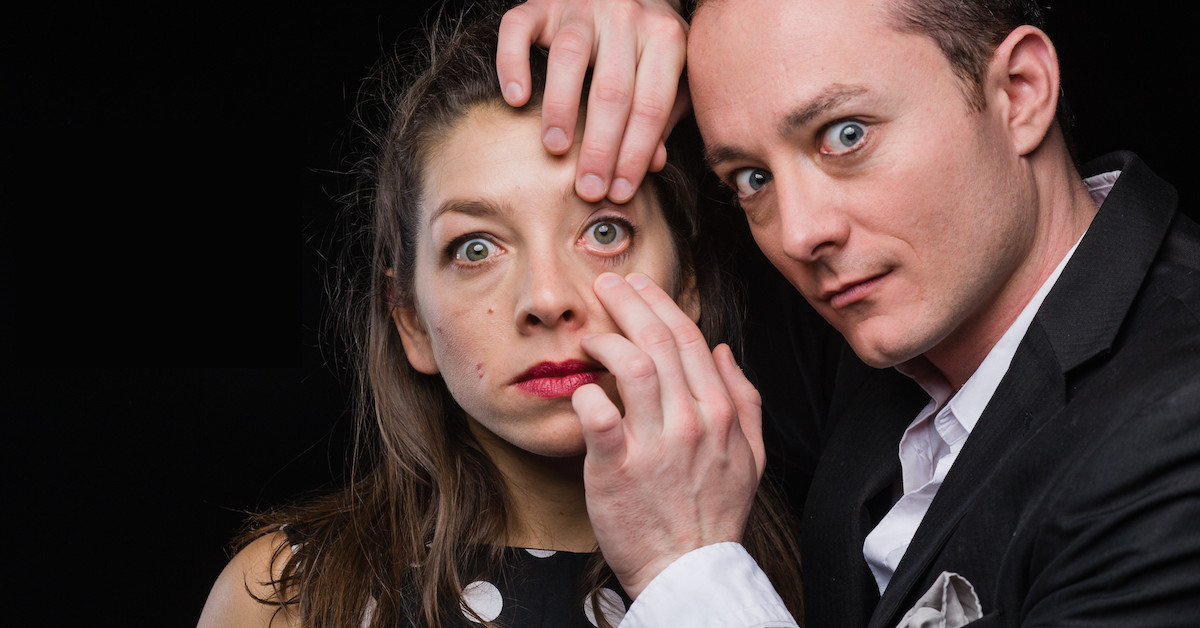 Deadpan dada meets Pina Bausch in this physically rigorous, movement-driven, self-imploding melodrama.

After a natural catastrophe blocks out the sun, Fred & Ginger spin, carry, and claw their way through the isolation of a forgotten government lab (or is it a 50's suburban kitchen?), while Yovo catalogs humanity in search of the post-post-post. This is sexy, visceral, bonkers buffoonery reimagined as The New Absurd.

Anticipate your participation.
For adventurous audiences only.
Splash sheets provided.

Featuring: Laura Butler Rivera*, Michael Leonard*, Gülin Langbroek, and Daniel Irizarry

Recommended for 18+
Running time: 75 minutes, no intermission
Tickets $25

Mon - Sat @ 8 PM

Sundays @ 5:30 PM

Friday special:

May 10 @ 4 PM and 10 PM
Assistant Director: Laura Butler Rivera
Composer: Jan Lech
Set Design: Jungah Han
Lighting Design: Erik Petersen
Costume Design: Meghan Healey
Sound Design: Elia Chuaqui
Prop Design: Chris Cancel Pomales
Press Rep: David Gibbs | DARR Publicity

The Archive Residency is New Ohio Theatre's ongoing development and presenting program, providing a two-year commitment of time, space, and support to select independent theatre companies. Each residency culminates in a world premiere of a new work. In partnership with IRT Theatre, our neighbors in the Archive Building, we provide independent theatre companies with that most elusive and invaluable resource: an artistic home. Following a showing in Ice Factory 2018, this production of NUMBNESS: Chapter 2 represents a complete re-working of the piece.

Part of a trilogy by One-Eighth Theater, the project was born during a two-year artist and academic experience in Ankara, Turkey, and Vilnius, Lithuania, between Laura Butler Rivera and Daniel Irizarry. Chapter 1 explored the theme of Empathy. Chapter 2 explores the theme of Numbness, and it came about after witnessing first hand the attempted coup d'etat in Ankara.

One-Eighth approached the chapters as a collage, using various texts from various writers. While working on Numbness during the Archive Residency, one story embodied the theme strongly, which became a full play that toured to Cuba. That is Black Water. Yovo completes the world of Numbness. Through this dialogue, the piece you will witness came about.
The Archive Residency is generously supported, in part, by grants from the New York City Department of Cultural Affairs, in partnership with the City Council; the New York State Council on the Arts, with the support of Andrew Cuomo and the New York State Legislature; Howard Gilman Foundation; and Mental Insight Foundation.
*Member of Actors' Equity Association