"It is beautiful, sensual, wistful, and thought provoking...BODY is an evening of the beautifully unexpected. Not sensationalistic.
It 'is' sensational."--Jim Taylor, CBS Radio
"Daring in its intimacy, performed with mesmerizing vulnerability, BODY is a truly exceptional piece of theatre."--New York Theater Review

New Ohio Theatre and Blessed Unrest present
An Archive Residency Production, in collaboration with IRT Theater
Featuring: Natalia Escobar, Catherine Gowl*, Tatyana Kot, Poppy Liu, Sevrin Anne Mason*, Darrell Stokes*, Sonia Villani, Nathan Richard Wagner, Joshua Wynter*

A trauma surgeon works to repair her patientís internal organs, a painter seeks to expose the raw humanity of his nude model, and a woman journeys back to Chernobyl as she strives to understand the body that is now only partially hers. BODY digs into the flesh, organs, bones, systems, and movement of the human body as art and as machine.

Running time: 100 minutes, no intermission. Warning: Bodies will appear in their natural state.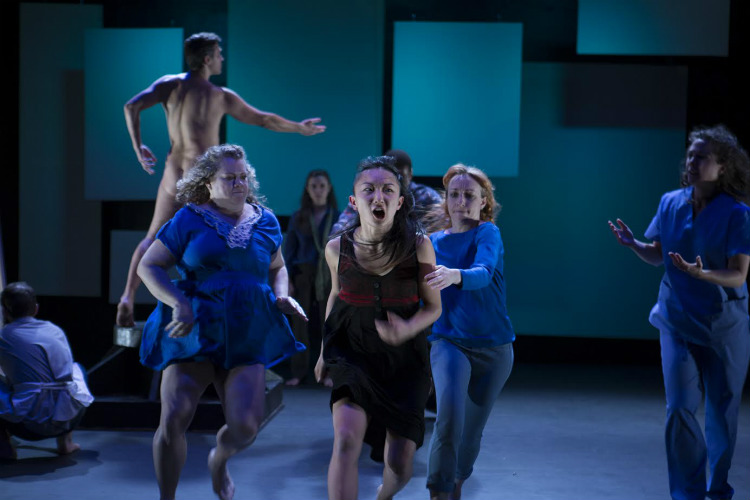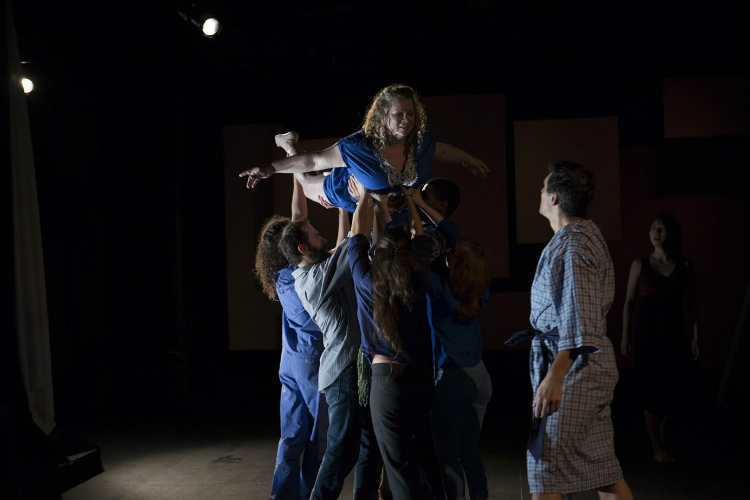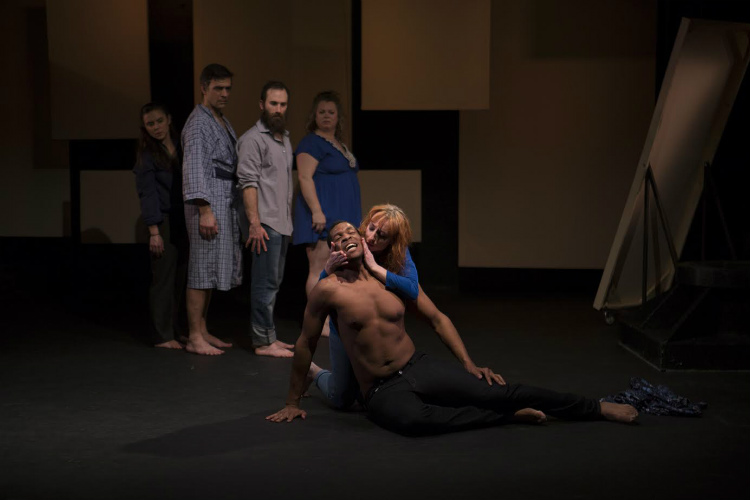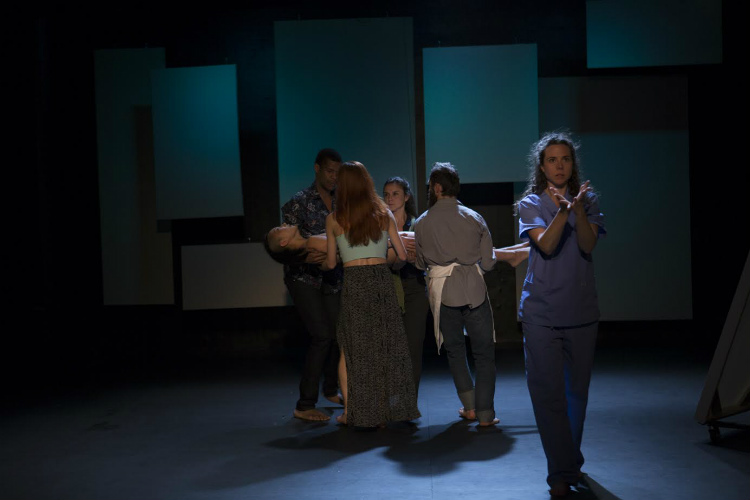 Set Design: Matt Opatrny
Costume Design: Sydney Maresca
Lighting Design: Jay Ryan
Sound Design: Beth Lake
Assistant Director: Jessica Ranville
Production Stage Manager: Darielle Shandler
Assistant Stage Manager and Production Design: Anneliese Nussbacher

Photos by Alan Roche
*Appearing courtesy of Actors' Equity Association


BLESSED UNREST is in its 15th season of generating original theatre in NYC and touring internationally. They create safe environments where dangerous things can happen, producing dynamic, disciplined, and exuberant new works for the stage with their diverse ensemble. They teach their approach to physical and devised theatre at universities across the country. Among their awards are four NY Innovative Theatre Awards including the Cino Fellowship for Sustained Excellence (twelve total nominations), and the LPTW Lucille Lortel Award. blessedunrest.org

The Archive Residency is generously supported, in part, with funds from The Mary Duke Biddle Foundation and The Mental Insight Foundation.