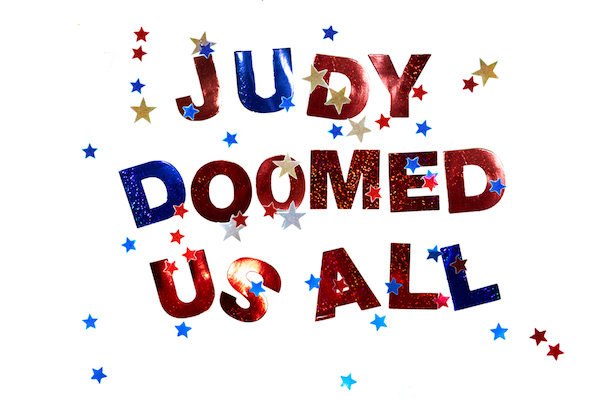 RAT QUEEN THEATRE CO.
JUDY DOOMED US ALL
July 24-27
Nancy Reagan is on a "Grand National Tour" when a 4th of July tornado traps her and her speechwriter in an unsavory town. As class lines blur during the statewide-emergency, they are forced to reckon with the local 'degenerates'. Framed by the perspective of two kids struggling to grow-up with limited resources, this is a gritty Americana musical wrapped in tumbleweed and served on a tablecloth from Party City.
Book and Lyrics by Rat Queen Theatre Co.
Music by Nathan Leigh, Graham KG Garlington, Jess Marlor and Viraj Gandhi
Directed by Carsen Joenk
Music Directed by Sequoia Sellinger
Produced by J. Mehr Kaur
Featuring: Featuring: Molly Bicks, Raquel Loving, Tiffany Iris, C'était BonTemps, Dylan Whelan, Simon Henriques, Candace Hudert, Mukta Phatak, Eric Mead, Jackson Tucker-Meyer, Leeah Swift, Parade Stone
Stage Manager: Ciara Cornelius
Lighting: Cheyenne Sykes
Costumes: Mari Taylor
Sound: Travis Wright
Scenic: Meredith Pence Wilson
Associate Producer: Non Kuramoto