WHAT IS FRIDAYS ON ICE?
Fridays on Ice is Ice Factory's late night performance salon, that includes artists creating work not usually seen in downtown theatre spaces, but more typically found performing in nightclubs, bars, and private apartments. Each evening is individually hosted by an impresario of this alternative storytelling community, and features cutting-edge micro-works by some of NYC's cagiest short-form theater-makers.


Fridays On Ice is produced and curated by Kevin Laibson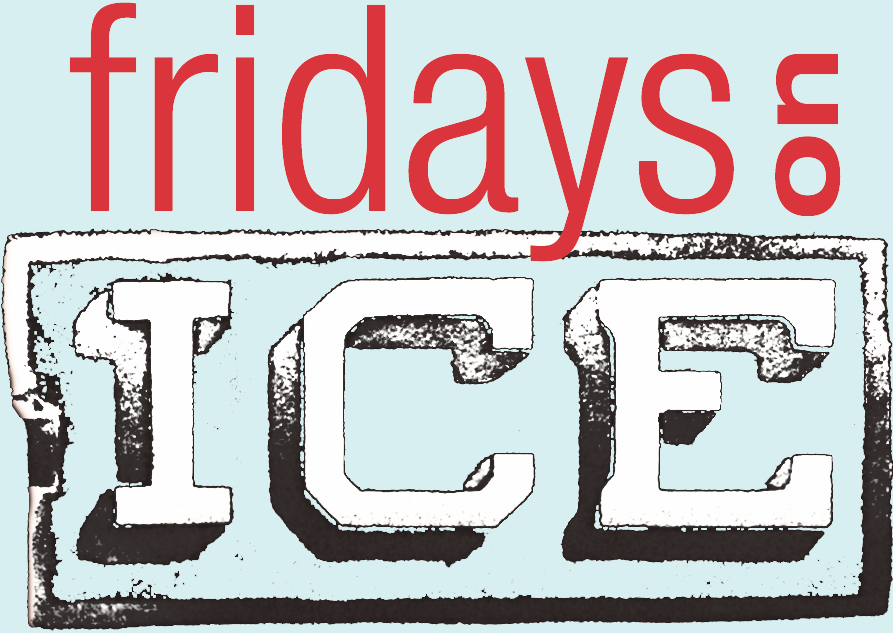 New Ohio Theatre presents
FRIDAYS ON ICE
JULY 7 - AUGUST 11
Fridays at 10:30 PM
Tickets $15 / $5 rush tickets with ticket to Ice Factory mainstage show that night
For tickets by phone: (866) 811-4111



July 7

SHON ARIEH-LERER
Shon Arieh-Lerer combines comedy, street dance, fake philosophy, and clowning. Zen monks have described his highly-physical works as "total mind body transformation" and "Is it still comedy if it kind of breaks your heart?"

The show will not live up to its description.

+ Live music by Henry Kandel
+ Special Guest Dancer: Ghost (the O.G. of Freeform Bruk Up and Possession-style dance)

Shon Arieh-Lerer is known as The Genius of Comedy. He makes videos for Slate and writes humor pieces for the New Yorker. He is a street-dance disciple of Ghost, O.G. of the Possession style of Bruk Up. Arieh-Lerer serves as the artistic director of the experimental comedy group His Majesty, the Baby, and has performed regularly at the PIT, the UCB, Dixon Place, the Duplex and other venues. He is also the world's most recognized living translator of Yindjibarndi poetry, (published in World Literature Today, Poetry International, and other magazines).






July 14

KATIE HARTMAN
Katie Hartman has never seen The Bachelorette. She has never played Candy Crush. She can effortlessly eat over a dozen dumplings in one sitting and has never known love. She hates horror movies but prefers feeling fear to feeling bloated. She likes her shows like she likes her men: joyful, a little scared and maybe tithes? Katie Hartman hates to learn knew things but demands that her friends take the time to teach her what they know because she understands it is good for her.

+ With guests Brett Davis, Patti Harrison, Clay McLeod Chapman, Laura Von Holt and Sapphire Jones

Katie Hartman was a staff writer and performer for Seriously.tv, Hearst Media's social justice comedy network. Her sketch duo, Skinny Bitch Jesus Meeting, has been a critic's picks in Time Out New York, Washington Post, and Charleston City Paper. Their web series "Made To Order" (madetoorderseries.com) was listed as one of "6 Brilliant Web Series" by Marie Claire. Katie improvises Saturday nights at The Peoples Improv Theater with house team Gypsy Danger, is a regular on the Webby Award-winning channel The Key of Awesome and you can see her performing characters around NYC at venues like: The PIT, UCB, Union Hall, and a bunch of shitty bars.






July 21

SUDI GREEN
THIS ART IS TRASH: A high-brow celebration of low culture

Mariah Carey, Ashton Kutcher...Tiffany Trump. In the world of high art, do these figures deserve a seat at the table? Absolutely. THIS ART IS TRASH treats the world of E! television and Dan Brown novels as complex and nuanced as (insert proof of BFA here.) Watch as the city's top comedians and performance artists (gross!) are inspired by culture's lowest lows. Hosted by Professor of Crap, Sudi Green. Attend and open your mind to trash!

Sudi Green is a writer for Saturday Night Live and Maya and Marty. You can see her as the co-host of her sketch/variety show Theme Party at the Upright Citizens Brigade theatre in New York. In 2015, Sudi was selected to perform as a new face in the Just For Laughs Comedy Festival in Montreal.






July 28

MARINA & NICCO
All New Yorkers know the odd anonymous territory of riding the subway -- surrounded by millions of people you know nothing about. For a moment, underground, we exist with the strangers around us in the in-between. Marina & Nicco invite some of their favorite writers to daydream about these strangers and who they are once they've left the closing doors behind.

Marina and Nicco are TV/screen-writers and comedic playwrights. As the duo "Marina & Nicco" their work has been featured in The New Yorker's "Shorts and Murmurs," on Comedy Central, and Funny or Die, and on Morgan Spurlock's Call Bullshit-- in addition to their regular live shows at major comedy theaters in New York. They recently completed a six-month playwriting residency at The Peoples Improv Theater, for which they wrote and produced new plays each month. Of these plays, Room 4 was a New York Times critic's pick and another, Unpacking: A Ghost Story Told in the Dark, will be produced at HERE in July 2017






August 4

CRISTINA PITTER
Decolonizing My Vagina: The Cristina Pitter Show

A night of storytelling and ritual.

Cristina Pitter is a queer fat babe multidisciplinary artist and sex educator. She also has the best laugh ever. Seriously. You might have seen her work at Ars Nova, Joe's Pub, The PIT, The Tank, The Flea Theater, JACK, Dixon Place, or three separate but specific bathtubs. Feel free to follow her antics on Twitter @isisgypsy and Instagram @lavidagypsy.






August 11

ALEX SONG
Alex Song has worked as a writer for NBC's The Tonight Show Starring Jimmy Fallon and truTV's Comedy Knockout. As an actor, Alex has appeared on MTV, IFC, Funny or Die, Above Average, The Huffington Post, and more. She has studied improv and sketch at the Upright Citizens Brigade Theatre since 2012, and currently performs on Harold Night. Other UCB credits include Maude Night, the UCB Touring Company, The Terry Withers Mysteries, Simon's Street, and Way Past Your Bedtime. Alex is an alum of NYU sketch team Hammerkatz. Find her online at alexandrasong.com or on Twitter @alexsnog.